| | |
| --- | --- |
| | DIANE COLECTION |
| | FAJAS COLOMBIANAS |
| | FUNCION Y ESTILO |
| | |
| | |
| | |
| | |
| | |
| | |
FAJA COLOMBIANA DE MATERNIDAD CON SOPORTE EN LA ESPALDA
Control extra Firme / Extra Firm Control
If you are looking for a Maternity and Post-Partum girdle that controls and Shapes your Body, this is the right place, here you will find the girdle you need. These Girdles are ideal to feel comfortable and elegant. We offer a variety of firm Compression Garment Post Partum.
Si usted esta buscando una Faja de Maternidad y de Post-Parto que controle su cuerpo, esta en el lugar correcto, aqui encontrara la Faja Pre-Natal que usted necesita. No se deje engañar con las imitaciónes. Estas fajas son ideal para sentirse comoda y elegante. Ofrecemos diferente variedad de modelos de fajas de compresion firme Post operatorio, Postparto y de Maternidad
Bras not included / Brasier no incluye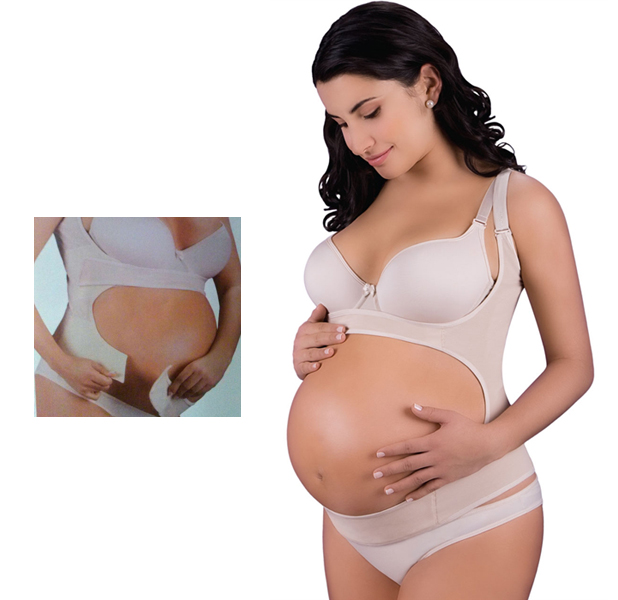 # 2467
Description: Vest-belt made in powernet useful for support the belly with velcro in one of the sides to ajust the sash as the baby grows. It helps to avoid the back pain.
•Provides comfort to the expectant mother from 4 months until the birth of the baby.
•It protects the spine as well as give support to the pelvis.
•It prevents breakdowns, abortions and pressure of the baby in the lower part of the vagina.
•This made so perfectly moulded body.
•It strengthens the epidermis to prevent cracking and forming stretch marks.
Descripción: Chaleco-Cinturón elaborado en powernet que sirve como soporte para cargar el vientre materno, con velcro en uno de los costados para graduar las bandas a medida que va creciendo el bebé. Ayuda a evitar el dolor de espalda durante el embarazo
•Brinda confort a la futura madre desde los 4 meses hasta el nacimiento del bebe.
•Protege la columna vertebral ademas de dar soporte a la pelvis.
•Previene colapsos, abortos y presion del bebe en la parte inferior de la vagina.
•Esta hecha para que se moldea perfectamente el cuerpo.
•Refuerza la epidermis para evitar que se agriete y que se formen estrias.