| | |
| --- | --- |
| | |
| | DIANE COLECTION |
| | FAJAS COLOMBIANAS |
| | FUNCION Y ESTILO |
| | |
| | |
| | |
| | |
| | |
REDUCING and shaping Colombian Girdle
Faja Colombiana REDUCTORA y modeladora
COMPRESION FUERTE / strong compression
BraS NOT included
# 2375
Descripción: Faja senos libres estilo panty elaborada en microlatex. Faja Modeladora y reductora que controla cintura, abdomen, espalda, y vientre bajo. Tirantes Ajustables. Resalta el busto. Capa Interna de microlatex fuerte. Recomendado para uso diario. Reduce y mantiene la firmesa en su adbomen. Corrije y ayuda su postura. Realza los gluteos, busto, y moldea la silueta de su cuerpo.
Description: Braless body shaper (Panty- Body Control microlatex. Shaping Girdle. Abdomen control, back support, lower tummy support, adjustable straps and lifts bust. Recommended: Daily Use. Reduces and maintains the firmness on your abdomen. Corrects and helps your posture.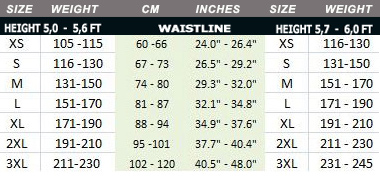 Descripción de la fabrica. Línea de Fajas Reductoras Microlátex: Alta Compresión Modela tu figura instantáneamente. Línea de fajas de altra compresión, compuesta en su mayor parte de Látex, forradas hacia el interior en microfibra suave. En su parte externa están confeccionadas también con microfibra y costuras ultraplanas, para que no se marquen al contacto con tu piel y sean totalmente lisas. Estos materiales te ayudan a tener una mayor sudoración eliminando agua y toxinas. Prendas que se ajustan a tu cuerpo de forma perfecta, ayudándote a moldear el abdomen, la cintura (hasta 5 cms), la cadera y los muslos, realzan el busto y los glúteos. Disponsible en varios estilos según tu propia necesidad. Te recomendamos inccluir en tu rutina diaria una sana alimentación y una adecuada rutina de ejercicios.